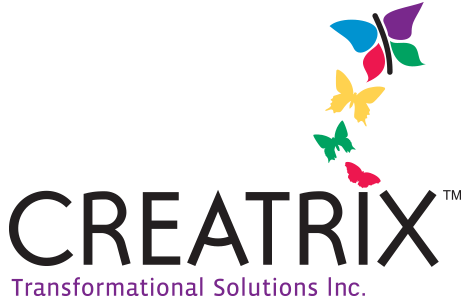 Welcome to Creatrix Transformational Solutions Inc.
Why us?
For starters we are not a training company. We are an empowerment company that happens to include training as part of the necessary skill sets for building legacy with the Expert Model™. Any Board Designated Trainer could teach you the NLP skill sets. If you are looking to make an impact, create legacy, and get out INTO the world, then you need a model that goes FAR beyond the training room, and far beyond NLP to include the level of Quantum NLP™; power, vision, and compassionate action. In this skill set model you move beyond independence to the win-win of inter-dependence, community, and true magnificence. You need Dr. Kim Redman, the Expert Model™, and holistic support that exists no where else in the world.
Quantum Leadership™ and Empowerment Toolkit Focus
The Expert Model™, Internationally Launched and Taught by Dr. Kim Redman
A Holographic Community With Multi Levels of Graduate and Business Support
Canada's TOP Approved Board Recognized Institute in each of the four technologies, plus
Kim Redman; the only Board Certified Master Trainer in Canada in BOTH NLP and Hypnosis
The top Board Certified Trainers in Canada (we hire from within our graduate community!)
More of our graduates are Board Certified than any other Approved Institute OR combination of Institutes in Canada
Trained BEYOND the top recognized professional international standards in the industry, transferable to over 38 countries
Fastrak Format means you are eligible for four professional designations in one week (with a multimedia pre-study)
Formats Include:
Keynotes, weekend introductory events, individual and group Results Based Coaching, customized industry trainings and professional designation trainings that are all designed for maximum results. If you're not sure where to begin, give us a call! We'll be more than happy to use our combined decades of experience to make sure you are on the success path for you!
We are Canada's most successful Institute for Neuro Linguistic Programming (NLP), Time Line Therapy (TLT), Hypnotherapy and NLP Coaching, according to the professional boards.  The outstanding results of our graduates speaks for themselves! (Note: Specialty Industries such as Military, Medical, Fire and Police, should refer to our Industry Specific FAQs and contact us for your field of application.)
At Creatrix Transformational Solutions Inc., we launch leaders and entrepreneurs through their blocks and into their magnificence and crazy success. If you are looking to create legacy, make a difference and learn how power and compassionate action work as the ultimate synthesis and synergy, then you are in the right place.
Our passion is transformation, and we love what we do: we provide the structure, skills, resources that empower you to create, achieve and live your goals. This is where East meets West for quantum success. Guaranteed!
Canada's Master Trainer, Speaker, Coach, Author
International Expert in Quantum Leadership™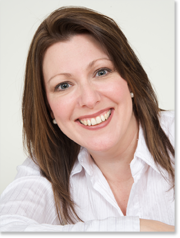 Dr. Kim Redman is the Visionary and Founder of Creatrix Transformational Solutions Inc. and the established international expert in the field of Quantum Leadership™.
Kim is an empowerment specialist, and her creation of programs and synthesis of top quantum techniques is legendary. She board designates more graduates than any other combination of trainers in Canada.
Some of her programs include the exclusive Go Quantum™ Leadership Program, where the candidates travel to exotic sacred sites and take part in ancient ceremonies of leadership; the Designing Your Destiny™ weekend program that completed a multi-city tour in 2014, and the Journey of Truth™ program that combines East and West skill sets for Quantum Success; a hands-on understanding of how to transform your life.  This program is relaunching this year as a professional coaching program. Kim is also a published author and columnist. Kim's trains and mentors some of the top up and coming entrepreneurs and trainers in the country today and all of her graduates speak of her dynamic energy and training style that combines her diverse background of quantum physics, psychology, theatre, and shamanism.
Giving back and creating legacy are life concepts for Kim and she is an evaluator with the St. John Ambulance Therapy Dog Program. With her dog Apollo, she has earned the Priory Vote of Thanks from the Order of St. John for extraordinary volunteerism, as well as continuing to volunteer her time, energy and money to many other charities, and community initiatives. Kim's first ten years of service were focused on at-risk youth, and this led to her involvement in the award winning Chapter One Project that still runs in Buffalo, New York, today. This project, over 28 years of continuing studies in quantum science and energy, and her mission, have set the foundation for the work she carries on through Creatrix Transformational Solutions Inc.

Join Our Inner Circle
Please join our mailing list for the latest in CreatrixGoQuantum training and transformational retreats.