ABNLP Approved NLP Trainer's Training & Evaluation
This training is being facilitated personally by Master Trainer Dr. Kim Redman. Dr. Redman is the internationally accepted expert in Quantum Leadership™. Kim is Canada's only Board Certified Master Trainer of both NLP and Hypnosis. She is one of a small but elite group of trainers that include Tony Robbins, David Shephard, and Drs. Tad and Adriana James. In addition to her NLP and Hypnosis Training, Kim has spent over twenty-five years studying the Ancient Wisdoms and synergizing them into the leadership skills most coveted by industry leaders. In addition to her NLP and Hypnosis Training, Kim is the only Master Trainer to be professionally stage trained and has spent over ten years training public speakers while she was professionally touring. You'll find Kim's performance background adds several trade secrets and specialized skills to this Quantum NLP™ Trainer's Training.
This training has a high ratio of trainers to students in order to support each candidate in the fun and fast-paced environment. You'll receive the attention and the immediate feedback you need to reinforce your own success. Seats are very limited, so sign up early!
Why our Quantum NLP™Trainer's Training?
Quantum NLP™ Trainer's Training is the ultimate in Trainer's Training. If you are looking to own the room, the negotiation, the sale, the training, or any group environment, then this training is for you. This training makes the difference between being a good presenter and an industry leading presenter.
Excellence is a habit, and this training will install the skill sets and behaviours that make brilliant presenting an automatic skill. Certification, a successful evaluation, and entrance into the Boards will also allow the candidate to become a Board Designated and Approved Institute and train Board Approved NLP trainings at the Practitioner and Master Practitioner levels. Any organization can say "Certified". "Board Certified and Designated" speaks to the international recognition and transferability of your credentials and an ease in leveraging your certification as a marketing tool. Very few organizations on the planet can offer this to you.
Since our candidates arrive from many different professional backgrounds, you will be participating in group presentations within your professional arena; most often this is either business and sales, education, health care or coaching. The content of your presentations will be on specific areas of NLP which allows you to easily integrate what you already know about NLP while you master new material and presentation skills.
Being an industry leading presenter and NLP Trainer means being part educator, part entertainer, part storyteller, and part hypnotist who can impart information with charisma, dynamic energy, and humour. You can expect the same from your Master Trainer Dr. Kim Redman.
What will Quantum NLP™ Trainer's Training teach you?
Masterful Presentation and Charisma Skills:
Master the Trainer's State and instantly access information through multiple representational systems at once
Remove fear of public speaking and stage fright – truly and permanently!
Read the Room; regardless of audience size
Go from note reading to Masterful Presenting
Stay connected and create rapport with an audience of 5, 50, 500, or 5,000!
Beyond Rapport; all the way to bonding
Ecology and Ethics; processes which increase group bonding
Stay energized for whole day, and throughout multi-day trainings
Stay in "Up-Time" and all that implies
Master the Charisma Pattern
Master the Vocal Secrets of professional entertainers
Training Design and Structure:
Learn the specific steps to accessing and using all Learning/Training Styles
Utilize Trance in learning
Teach to both the Conscious and the Unconscious
Advanced Training Design and the 4-Mat system
Nested Loops
Learning Strategies in training
Room setups; follow natural brain learning
Application of Modelling; install skill sets up to ten times faster
Language of Leadership and Empowerment Training:
Covert and Overt Pre-Teaching of topics to the Unconscious
Hypnotic Language; patterns for Trainers
Multiple Embedded Metaphors and Embedded Commands for learning
Logical Levels: the secret of transforming students while answering questions
Quantum Linguistics to shift resistance and create new choices
Stage Vocality; projection, tonality and pitch for impact
NLP Trainer Platform Skills:
State Elicitation of individuals and groups
Visual, Kinesthetic, Phrase and State Anchoring of groups
Chaining Anchors and Universals for enhanced learning and transformation
Stage Anchors; step by step use and installation
Satir Categories and Archetypes
Stage Use and Professional Performance Secrets
Group Dynamics and Management; specifics for leadership and empowerment
Life cycles of Groups
Group Coaching and Dynamics:
Handle power struggles; individually and in group dynamics
Art of Group Coaching
Feedback and Tasking for maximum transformation
Utilize Distractions
Manage Saboteurs
Testing
Transformation Dynamics:
Accelerated Learning; what happens and how to manage it
Accelerated Learning and Memory Tools
Meta Programs in Training
Values Level Platforms in Training
Values Program Management in Training
Personality Assessments in Training
Building a Successful Training Business:
Understand the Business of Training
The Expert Model™ of HOW to Build a Training Business regardless of industry
Positioning and Leveraging of Designations and Expertise
Marketing Transformation and other Intangibles
Building Business Relationships via Value Level Platforms
Quantum NLP Practitioner and Quantum Master NLP Practitioner Curriculum
Turn-Key Operations: Graduate and Go!
Curriculum, Manuals and Slide Presentations are available for graduate purchase
The elite Quantum Business Mastery™ mastermind group personally led by Dr. Redman is available to successful graduates
How Do I Become Certified and Professionally Designated?
Quantum NLP™ Trainer's Training includes the ABNLP Approved 4 Day Evaluation that tests your written and demonstrated NLP skills, your newly refined presentation skills, as well as the ethics and ecology that are necessary to lead an Approved Institute. Upon successful completion you will become Certified in Completion by Creatrix Go Quantum® and approved for Board Designation with the ABNLP as an NLP Trainer and International Institute.
Certification Benefits:
ABNLP has the highest standards of ANY certifying body on the planet
International Transferability of your designations
Positioning and Leveraging
Inclusion in a hugely viable and lucrative field that is recession resistant!
Cross platform applications to any training field
Professional designations and recognition in the field of Leadership and Empowerment
What do I need to take part?
Knowledge of both NLP Practitioner and Master Practitioner skill sets
Current certification as a Master Practitioner of NLP
A desire to learn in a fun, fast-paced, international environment
Time Line Therapy and Hypnosis certifications are not required, but are helpful
Previous experience with presenting or training is not required, but is helpful
All participants will be screened by Dr. Kim Redman prior to admission
Enrol Now: Call 905-727-4676 for your pre-entrance interview
Fee for Quantum NLP™ Trainer's Training and Board Evaluation: $14,299.75* + HST Payment plans and options are available for qualified candidates, so enrol now! Email: hannah@creatrixgoquantum.com
*Pricing subject to change without notice.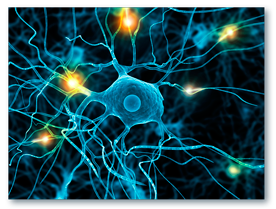 Who should attend?
Anyone who presents or trains in any topic
All speakers and those who seek to make keynotes with tremendous impact
Managers, sales managers, team leaders and those who work with groups
Educators who have child, teen, or adult students
Any NLP Master Practitioner that wants to train and board certify others in NLP
Anyone looking to transition or grow in the field of leadership and empowerment
Anyone seeking the ability to empower themselves and others in a changing environment
Quantum Trainer's Training™ Brochure