ABH Approved Hypnosis Trainer's Training
This training is being facilitated personally by Master Trainer, Dr. Kim Redman. Dr. Redman is the internationally accepted expert in Quantum Leadership™ and Canada's only Board Certified Master Trainer of both NLP and Hypnosis. She is one of a small but elite group of trainers that include Tony Robbins, David Shephard, and Drs. Tad and Adriana James. In addition to her NLP and Hypnosis Training, Kim has spent over twenty-five years as an initiate of the Mystery Schools, studying the Ancient Wisdoms and synergizing them into the leadership skills most coveted by industry leaders. You'll find Kim's varied background adds several initiate secrets of Higher Self Hypnosis and specialized skills to this hypnosis training. Higher Self Hypnosis is the unique creation of Dr. Kim Redman.
This training has a high ratio of trainers to students in order to support each candidate in the fun and phenomena filled environment. You'll receive the attention and the immediate feedback you need to reinforce your own success. Seats are limited, so sign up early!
Why our Hypnosis Trainer's Training?
Hypnosis Trainer's Training is the ultimate in Hypnosis Training. Successful graduates are eligible to train ABH Board Certified and Designated Trainings at both the basic and master levels in a variety of techniques and styles. Any organization can say "Certified". "Board Certified and Designated" speaks to the international recognition and transferability of your credentials and an ease in leveraging your certification as a marketing tool. Very few organizations on the planet can offer this to you.
This Hypnosis Trainer's Training and Certification is designed to produce deeper levels of trance than you have experienced before and to blow away any preconceived ideas about accessing the true and unlimited power of the Unconscious Mind. This training is designed to give you the skills you need and to reinforce your abilities to be an exceptional trainer of hypnosis.
Hypnosis is a highly lucrative field and Self-Hypnosis and Higher Self Hypnosis are two of the keys used in the Leadership and Empowerment field. Hypnosis allows you to reach a focal point that is 10,000 times greater than waking consciousness. That translates to faster learning, faster mind-body access, and faster access to Higher Self consciousness.
What will Hypnosis Trainer's Training teach you?
Master Individual and Group Skills:
Master presenting without anxiety
Dramatically increase your own abilities as a hypnotic subject
Achieve deep and rapid trance
Induce trance overtly and covertly with individuals and groups
Non-verbal trance inductions with individuals and groups
Experience deep levels of trust with your own Unconscious Mind
Receive step by step instructions on HOW to train 6 separate trainings
Proficiency in both Hypnotherapy Techniques and Stage Show Phenomena
Safety precautions for Deep Trance Identification and Other Advanced Techniques
Master Different Hypnosis Styles and Inductions:
Proficiency in the styles of Milton Erickson, George Estabrooks, Dave Elman, Al Krasner
Teach the full spectrum from Indirect-Permissive to Direct Authoritarian
Experience and train Self and Higher Self Hypnosis
Stage Show Phenomena
Instant Inductions
How to give powerful demonstrations that always work!
Hypnotic Exercise Design
Induce and Utilize Hypnosis Phenomena:
Arm Catalepsy
Full Body Catalepsy
Amnesia
Analgesia
Anaesthesia
Hypnotic Hallucinations
Age Regression
Time Distortion
Somnambulism
Post-Hypnotic Inductions
Training Design and Structure:
An intensive and fun 6 day live training
Trance is utilized to both install and retrieve information
Taught to both the Conscious and the Unconscious minds
Application and hands-on focus
Exercise based
Hours:10-8pm daily
Building a Successful Training Business:
Understand the Business of Training
The Model of HOW to Build a Training Business; regardless of focus
Positioning and Leveraging
Marketing Transformation and other Intangibles
Hypnosis Practitioner and Master Practitioner Curriculum
Turn-Key Operations; Graduate and Go!
All training curriculums, manuals, and slides are available for graduate purchase
How Do I Become Certified and Designated?
This Hypnosis Training includes the ABH Approved Evaluation that tests your general hypnosis skills in both a written and demonstrated format, your newly refined stage hypnosis skills, and installs the ethics and ecology necessary to lead an Approved Institute. Upon successful completion you will become Certified in Completion by Creatrix Go Quantum
®
and approved for Board Designation with the ABH as a Hypnosis Trainer and International Institute
Certification Benefits:
ABH has the highest standards of ANY certifying body on the planet
International Transferability of your designations
Positioning and Leveraging
Inclusion in a hugely viable and lucrative field that is recession resistant!
Cross platform applications to any training field
Professional designations and recognition in the field of Leadership and Empowerment
What do I need to take part?
Current certification as a Master Hypnotherapist or Master Hypnotist
A desire to learn in a fun, fast-paced, international environment
Time Line Therapy® and NLP certifications are not required, but are helpful
Previous experience with presenting or training is not required, but is helpful
All participants will be screened by Dr. Kim Redman prior to admission
Enrol Now: Call 905-727-4676 for your pre-entrance interview
Fee for Quantum Hypnosis™ Training and Evaluation: $5922.50*​ + HST Payment plans and options are available for qualified candidates, so enrol now! Email: hannah@creatrixgoquantum.com
*Pricing subject to change without notice.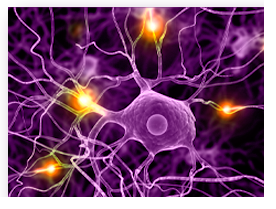 Who should attend?
Anyone who is certified as a NLP Master Practitioner or Trainer
All certified Master Hypnotherapists or Master Hypnotists
Any person with a Bachelors or Doctorate in Clinical Hypnosis
Anyone interested in the Ancient Mysteries
Anyone interested in human evolution and transformation
Any Hypnosis Master Practitioner that wants to train and board certify others in Hypnosis
Anyone looking to transition or grow in the field of Leadership and Empowerment
Anyone seeking the ability to empower themselves and others in a changing environment
Quantum Hypnosis Training™ Brochure