ABNLP Approved NLP Master Coach Practitioner
Get Five Master Level Board designations in ONE training! Use these technologies to accelerate your career or begin a new one! Our Master graduates can guarantee their results in writing. That is a very lucrative and powerful statement!
This training is being facilitated personally by Master Trainer Dr. Kim Redman. Dr. Redman is the internationally accepted expert in Quantum Leadership™. Kim is Canada's only Board Certified Master Trainer of both NLP and Hypnosis. She is one of a small but elite group of trainers that include Tony Robbins, David Shephard, and Drs. Tad and Adriana James. In addition to her NLP and Hypnosis Training, Kim has spent over twenty-five years studying the Ancient Wisdoms and synergizing them into the leadership skills most coveted by industry leaders. You'll find Kim's approach takes the Master Quantum NLP™ skills to the next level. A perspective of the current quantum technologies and mind-body sciences are included in this course for the most complete look at leadership, legacy, communication, health, and manifestation available on the planet today.
This training allows the successful graduate to become Master Level Board Certified and Designated in the leading fields of Executive and Life Coaching, as well as NLP, TLT/CYF and Hypnosis. International Coach Federation (ICF) standards are met and exceeded using the quantum change technologies of NLP, TLT, and Hypnosis in a quantifiable standard. This two week Fastrak Program reinstalls and builds on the techniques of the one week Fastrak Program. It is designed with the busy professional in mind. Through the application of the advanced quantum technologies, this training is completed with a 14 day intensive practicum that is delivered through a virtual, live experience for the first week, and an in person second week, with a hybrid option for those that need or desire it.
This training has a high ratio of trainers to students in order to support each candidate in the fun and fast-paced environment. You'll receive the attention and the immediate feedback you need to reinforce your own success. Seats are very limited, so sign up early!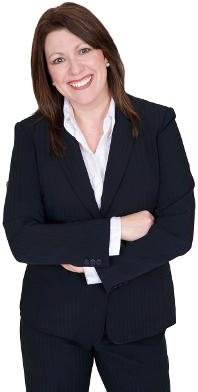 Why our NLP Master Practitioner Coach Training?
Today, there are major career and business opportunities to make money while you help your company, business, or clients to reach their goals as a Certified NLP Master Practitioner and Master NLP Coach. NLP Masters are in demand the world over. It is a great investment for your future! Current graduates who are following the business model given in the course have waiting lists of 3-6 weeks!
During this 14 day intensive program you will receive four different personal breakthroughs while you qualify for Five Board Certifications and Professional Designations:
NLP Master Practitioner
NLP Master Coach (Executive and Life)
Time Line Therapy® Master Practitioner
Master Hypnotherapist
Hypnotist
Certification, successful evaluation(s), passing the open-book board exam and entrance into the Boards will also allow the candidate to practise any or all of the above listed modalities. Graduates may do this as entrepreneurs within their own business or as intrepreneurs by creating and leveraging these trainings to support their teams and organization. It's a win-win.
Any organization can say "Certified". "Board Certified and Designated" speaks to the international recognition and transferability of your credentials and an ease in leveraging your professional designations as a marketing tool both for yourself and your organization. Very few training organizations on the planet can offer this to you.
Since our candidates arrive from many different professional backgrounds, you will be participating in a dynamic and energized environment that facilitates the application of the Master Level Techniques in many different career areas. This exposure heightens the candidate's ability to facilitate across multiple fields immediately upon graduation.
Due to Kim's unique background in successful methods of learning, Creatrix Transformational Solutions Inc. has developed a student support network that is unique to any NLP Trainer on the planet. Successful graduates are added into our Facebook graduate community. Significant resources exist here for your business development as well as a membership that is excited to mastermind and support each other. The Expert Model™ for our industry is given during the course and additional business development resources are available for graduates who seek them. We are serious about your success!
What will NLP Master Coach Practitioner Training teach you?
Language Mastery for Leadership and Empowerment:
Covert and Overt Communication of Topics to the Unconscious
Covert and Overt Hypnotic Language Patterns
Multiple Embedded Metaphors
Embedded Commands for Learning
Conversational Trance: Bypass Resistance
Quantum Linguistics: Put Present Problems in the Past, and Future
Solutions in the Present
Vocality: Tonality and Pitch Impact
Sleight of Mouth: 16 Objection Reframes
NLP Master Practitioner Platform Skills:
Advanced Use of Rapport
Advanced Use of Matching and Mirroring
Covert and Overt State Elicitation
Visual, Kinesthetic, Phrase and State Anchoring
Quantum Linguistics: Instant Internal Resourcing
Quantum Linguistic Parts Integration
Prime Concerns
Values Inventory, Installation and Design: Maximize your Unconscious Resources
Modelling: Install Skill ten times faster
Logical Levels: the Secret of Transforming Strategies
Advanced Strategy Design
Advanced SMD's: Obsessions, Compulsions, Revulsions
Customized Swish
and much more
Team Coaching and Dynamics:
Science of Group Coaching
Handle Power Struggles: Individuals and Groups
Meme's and Negotiation
CTS Negotiation Template(s) and Techniques
Transformation Tasking and Ultimate Feedback: Groups
Utilize Distractions, Manage Saboteurs and Mismatchers
and much more
Master Time Line Therapy®/Creating Your Future® Coaching Processes:
Release Gestalts, Limiting Decisions and Beliefs
Dissipate Resistance Through Quantum Learning

Detailed Personal History: Patterning Questions

The Complete Breakthrough: All Areas

Regression Therapy

Forensic Regression

International Meta-Medicine Health Paradigm

Brain: Germ Layers, Relays, Conflict Resolution

Trauma and PTSD: Symptom Relief and Refocus

"Drop-Down Through" Quantum Core Release

Regression Resourcing

and much more
Master Hypnosis Platform Skills and Induction Styles:
Increase Your Own Hypnotic Ability

Deep Unconscious Trust with Self 

Deep Rapid Trance: Direct and Indirect

Induce Trance Overtly and Covertly

Non-Verbal Trance Inductions

Tap into Body Wisdom: Learning and Healing

Health Paradigm: Pendulum and Blueprint Access

Catalepsy: Arm and Full Body

Advanced Techniques: Safety precautions

Sleep-State Programming

Effective Post-Hypnotic Suggestions

Self Hypnosis for Self and Others

Advanced Milton Erickson: Business Use

Stage Show Phenomena: George Estabrooks

Dave Elman Techniques

and much more
How Do I Become Certified and Designated?
This Master NLP Training includes the ABNLP/ABH Approved Evaluation that tests your written and demonstrated Master NLP skills, and installs the ethics and ecology that are necessary for your success as both a client and a Master Practitioner Coach during each of your 4 personal breakthroughs in this course.Upon successful completion, you will become Certified in Completion by Creatrix Go Quantum
®
and approved for Board Designation at the Mastery Level in each of the modalities.
NLP Master Practitioner
NLP Master Coach (Executive and Life)
Time Line Therapy® Master Practitioner
Master Hypnotherapist
Hypnotist
Certification Benefits:
ABNLP and the ABH has the highest standards of ANY certifying body on the planet
International Transferability of your designations (recognized in over 60 countries)
Positioning and Leveraging • Inclusion in a hugely viable and lucrative field that is recession resistant!
Cross platform applications to any field
Professional designations and recognition in the field of Leadership and Empowerment
What do I need to take part?
Knowledge of NLP Practitioner skill sets
Current ABNLP Certification as an NLP Practitioner or
Current NLP Certification from any NLP Certifying Body + standards screening
A desire to learn in a fun, fast-paced, international environment
All participants will be screened admission
Enrol Now: Call 905-727-4676 for your pre-entrance interview
Website Fee for Quantum Mastery™ Training and Certification: $5951.06* + HST
Payment plans and options are available for qualified candidates, so enrol now!  Email: hannah@creatrixgoquantum.com
*Pricing subject to change without notice.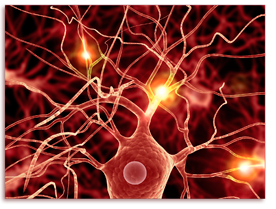 Who should attend?
Anyone who must communicate for a living
Anyone on a commission income
Anyone who seeks to facilitate as part of a team in the mind-body industry
All speakers and those who seek to make keynotes with greater impact
Managers, sales managers, team leaders and those who work with individuals and groups
Educators who have child, teen, or adult students
Anyone looking to transition or grow in the field of leadership and empowerment
Anyone seeking the ability to empower themselves and others in a changing environment
Quantum Mastery™ Brochure